Residential Condominimum Associations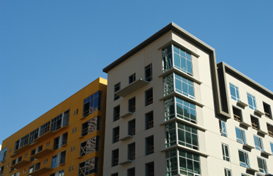 Your home. Your community. Your peace of mind. We know these things matter to you. They also matter to us. For almost three decades, JCHiggins and Associates has successfully managed condominium associations; safeguarding community lifestyles and protecting property values in the process. We do everything in our power to ensure what matters to you is handled with the care and attention you would give it yourself. This is not just some empty tag line – we mean it. We are proud of our associations and the communities they serve. Whether they are declarant controlled, owner controlled, transitioning, four units, or one thousand; all of our condominium associations receive unmatched management services from day one.
No matter what your most pressing concerns might be, we are ready and able to assist you with innovative, effective long term solutions: vigilant CC&R enforcement and solutions for any violation issue; the best and most cost effective vendors for routine maintenance or renovation projects; thorough, detailed, and accurate accounting and budgeting; progressively aggressive three tier dues collection system that gets results; payment convenience, offering ACH (auto-withdrawal) and payment by credit card;  complete up to date understanding of the Condominium Act and it's real world applications; experienced handling of property insurance claims; excellent reserve study resources; useful industry insight; on and on and on. We know our business and we know it well. All of it.
Backed by the expertise gained through decades of experience and hard work, our company's proven procedures and systems are administered by the most talented and caring people in the industry; achieving results fit for the most discriminating condominium associations.
Your home. Your community. Your peace of mind. Help protect them all with JCHiggins and Associates.